Search results
Roscato Bianco Dolce, Italia - 750 Millilitre , $14.99
Bianco Dolce-Sweet White Wine From the spectacular backdrop of northern Italy comes Roscato Bianco Dolce. This charming wine exudes notes of green apple, white peach and flowers, combined with a touch of sweetness. Lush and refreshing, it is wonderful on its own, but also a great pairing either with spicy foods, barbecue dishes, fresh fruit and desserts. Enjoy chilled. Sole U.S. Agent.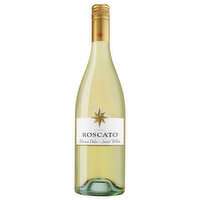 Roscato Bianco Dolce, Italia - 750 Millilitre
Open Product Description
Ruffino Orvieto, Classico - 750 Millilitre , $12.49
Dal 1877. A fresh wine produced from grapes grown in the beautiful area near the town or Orvieto. With a delicate fruity and floral bouquet accented with hints of pears, Ruffino Orvieto Classico is delightful with seafood and meats.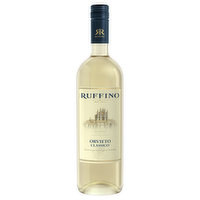 Ruffino Orvieto, Classico - 750 Millilitre
Open Product Description
Stella Rosa Stella Peach - 25.4 Fluid ounce , $12.99
To create Stella Rosa Wines, the Riboli family chose the region of Asti, a province in Piedmont, Italy, as the source for its aromatic grapes, which have become the hallmark for the Stella Rosa style of wines. The area of Asti has particular significance to the family, as it is the birthplace of the family matriarch, Maddalena Riboli. The first Stella Rosa was Moscato D'Asti, which has become a flagship of the brand. Soon after, Stella Rosa Rosso was created – the brand's first semi-sweet, semi-sparkling red wine blend, and first wine of its kind to be brought to America from Asti. The rapid phenomenal successes of these two wines began the lineage of Stella Rosa, which now boasts over 35 distinctive flavors.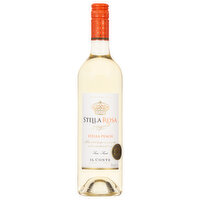 Stella Rosa Stella Peach - 25.4 Fluid ounce
Open Product Description