Search results
Martini & Rossi Sparkling Wine, Asti - 750 Millilitre , $13.49
D.O.C.G. Quality aromatic sparkling wine - sweet. Martini & Rossi is the leading Italian sparkling wine producer. We harvest and store the fresh grape juice of moscato bianco grapes, harvested in the Asti DOCG area. We arrest fermentation to keep the natural sweetness of the ripe musts that give Martini Asti its taste and aroma of grape juice, vine peaches, elderberry and sage. Its flavour is refreshing, sweet and fruity. Consumer information call 1-800-222-2734. www.martini.com. 7.5% alc./vol. Produced by Martini & Rossi SPA, Piazza Luigi Rossi N2, 10023 Pessione (Torino) Italy. Product of Italy.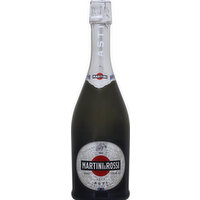 Martini & Rossi Sparkling Wine, Asti - 750 Millilitre
Open Product Description
Roscato Sweet Red - 750 Millilitre , $14.99
Northern Italy provides a spectacular backdrop for Roscato, a violet-hued red with aromatic notes of cherry, blackberry and red raspberry. A touch of sweetness underlies the appeal of this charming wine. This fruit-forward red complements barbecue dishes, pasta in red and cream sauces, breaded cutlets and spicier fare.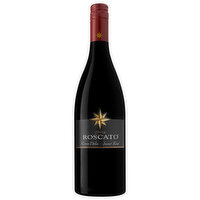 Roscato Sweet Red - 750 Millilitre
Open Product Description
Stella Rosa Stella Berry, Semi-Sweet - 25.4 Fluid ounce , $12.99
To create Stella Rosa Wines, the Riboli family chose the region of Asti, a province in Piedmont, Italy, as the source for its aromatic grapes, which have become the hallmark for the Stella Rosa style of wines. The area of Asti has particular significance to the family, as it is the birthplace of the family matriarch, Maddalena Riboli. The first Stella Rosa was Moscato D'Asti, which has become a flagship of the brand. Soon after, Stella Rosa Rosso was created – the brand's first semi-sweet, semi-sparkling red wine blend, and first wine of its kind to be brought to America from Asti. The rapid phenomenal successes of these two wines began the lineage of Stella Rosa, which now boasts over 35 distinctive flavors.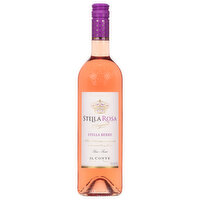 Stella Rosa Stella Berry, Semi-Sweet - 25.4 Fluid ounce
Open Product Description