Search results
Casabella Loofah Sponge, 2 Pack - 2 Each , $5.49
Cleaning with a conscience. Plant based. Natural cellulose. Natural loofah. Glue free. Dye free. Hand sewn. No plastics, toxic chemicals or artificial colors. This loofah sponge is natural, unbleached & undyed. It is totally plant based, just like fruits and vegetables it often cleans up after. Top-rack dishwasher safe. Kind products are thoughtfully crafted from sustainable materials.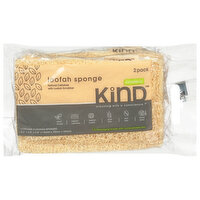 Casabella Loofah Sponge, 2 Pack - 2 Each
Open Product Description
TopCare Cotton Swabs, Double-Tipped, Paper Sticks - 500 Each , $3.19
Great for beauty, baby and home. 100% cotton. Made with 100% pure cotton tips, trust TopCare Cotton Swabs to be soft and reliable for all of your at-home needs.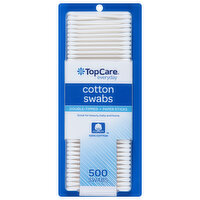 TopCare Cotton Swabs, Double-Tipped, Paper Sticks - 500 Each
Open Product Description